Meet Nicole Cendrowski of Fireforge Crafted Beer in Greenville, SC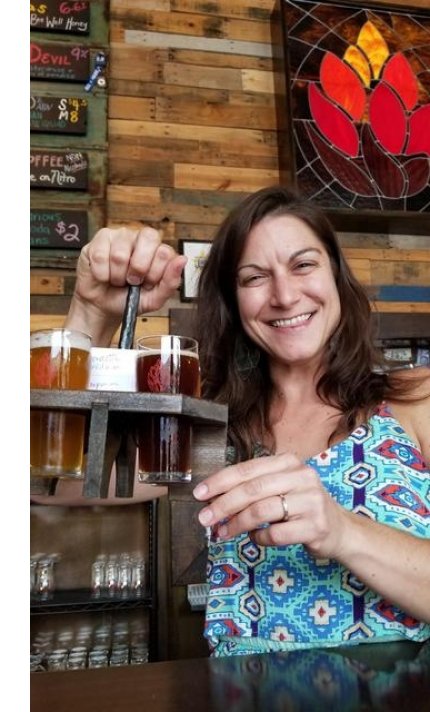 By Kerri Allen
If you check out the website for Fireforge Crafted Beer (Greenville, South Carolina) and read the "about" information, you will find the sentences, "Create with passion. Serve with enthusiasm." Upon visiting the taproom, patrons immediately feel the passion and enthusiasm behind the brewery's range of appealing beers.
Fireforge co-owner Nicole Cendrowski explains her first look into the world of craft beer. "
Initially, I cultivated my love of craft beer when visiting brewpubs while traveling with my dad for his work trips in my teens in the late 1990s. My dad was excited and curious about "micro-brews," and he'd let me have sips of nut brown ales and porters. The aromas lingering after an on-site brew day and fermentation, plus the coziness and camaraderie of the taproom as guests would unwind after their workdays, were palpable to observe as a young person. While I couldn't legally partake of the product, these environments felt welcoming and unique."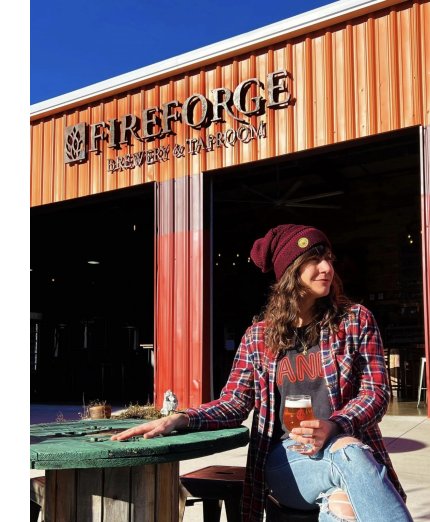 Brewery Beginnings
Those early experiences with Nicole's father sparked an interest in trying all the interesting brews she could find - once she could legally drink, of course. Ten years later, Nicole found herself homebrewing with her husband, Brian, while continuing to explore the commercial beer scene. "There were very few breweries in South Carolina at that time, so if I heard of a new one opening up, I'd reach out, learn their story and write about them in beer-focused publications. We started to develop more relationships within a very fledgling industry in our region, and things just grew from there."
In June of 2018, Fireforge Crafted Beer was born in Greenville, South Carolina. Professionally, Nicole worked in marketing communications, brand development and business development/sales, which have proven to be necessary skills for starting a new brewery.
When asked what she loved most about being a part of a brewery, Nicole responded, "
Being able to create something out of nothing. Whether it's a new beer concept; can label design; discerning ways for a team member to contribute more creatively in the business and meet their goals; hosting a new Fireforge special event and building that tradition over the years, or simply sharing thoughts on an ideal pairing for one of our beers and sandwiches, I'm grateful to be at the helm of helping build a sustainable, happy and creative place to work."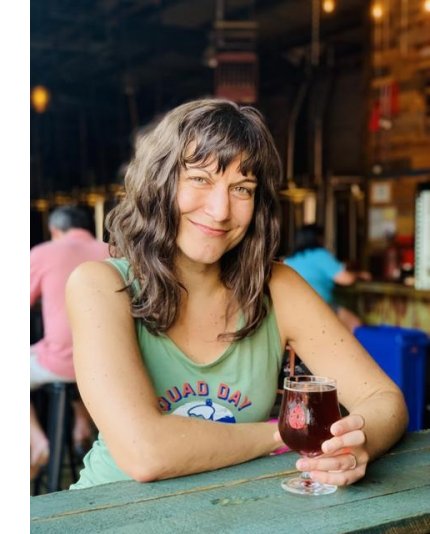 Many Responsibilities, Many Talents
Passion and enthusiasm can give you the drive, but with any industry come challenges and rewards. As far as the biggest challenge, Nicole admits, "My biggest challenge is that we're still a small business, which may not always lend itself to specialization outside of our small brew team. We're all wearing many hats. We have so many ideas and limited time, so investing the time to more effectively engage people on our team, recruiting new people, delegating and collaborating in ways that make Fireforge better is important to figure out right now." Although building a business has its uphill battles, the rewards are there as well. "The reward is when our team is firing on all cylinders, giving me an opportunity to work on the business and help Fireforge become more profitable and sustainable while providing me some time to rest and recharge. Quiet time out on the trail in the woods on a bike or on foot is sublime," Nicole acknowledges.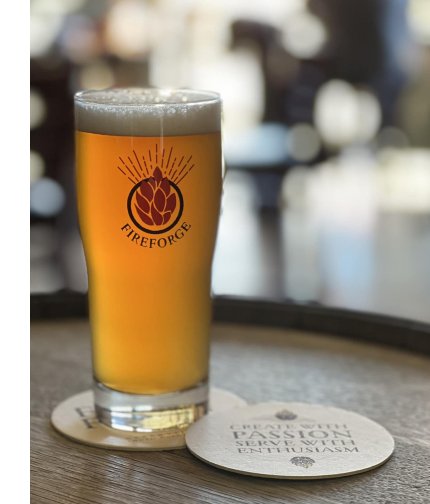 There are more and more women joining the industry. When asked why women are vital in the industry, and how more women could be encouraged to become a part of the craft beer movement, Nicole stated, "
Every individual is unique, offering different gifts to the world and workplace, independent of gender. However, women

are

amazing. The women that inspire me the most are intuitive, resilient, approachable, creative, organized, action-oriented, respected and motivating, all under an invisible cloak of warmth - yet you feel it! They recognize the door of opportunity that others don't - and will open those doors - for their own good and the good of others." As to bringing more women in, she says, "It's raising awareness that a brewery business isn't just a guy with some tanks and taps. There are many roles and responsibilities that go into developing a healthy brewery taproom business."

Five Years of Fireforge
The brewery scene in Greenville, South Carolina, continues to grow. If you want to check out what Fireforge Crafted Beer has in its sights for 2023, Nicole comments that soon, "
we'll hopefully be in full springtime swing as we open our garage doors and our beer garden feels like a big front porch. Fireforge is turning five years old over the weekend of June 16-18, and we'll host our three-day anniversary party with special beer releases, yummy food and live music."
Patrons can sample Fireforge's delicious variety of craft beers and pair some beers with one of the brewery's awesome sandwiches or "sassy" sides. Try their three-cheese grilled cheese with

Irrational Confidence, a lovely red IPA. If your sweet tooth is beckoning, try one of their desserts or sweet treats of the week with

You Silly Gooseberry Saison

or

Cherry Sour Ale. Nicole will most likely be there chatting with everyone.
Published Originally in:


Photos by Owen Ogletree and Fireforge Crafted Beer.