By Owen Ogletree and Kerri Allen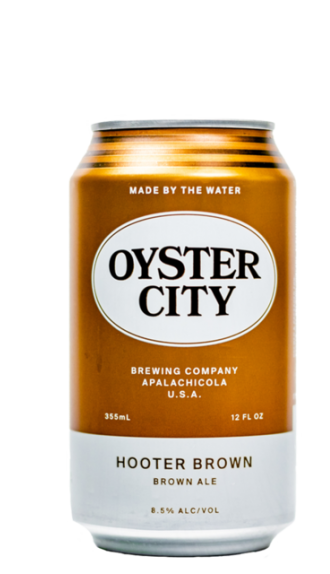 Hooter Brown
Oyster City Brewing Company
Apalachicola, Florida
Imperial Brown Ale, 8.5% ABV
Deep brown in color with a moderate tan head, this beer offers aromas of dark malt, cocoa, chocolate, toffee, pie crust and mild, pleasant, dark fruit esters. The palate picks up alcohol warmth along with slightly sweet malt complexity backed by caramel and chocolate candy notes. There's also complexity from nuances of raisin, fig and ripe plum esters. Appropriately, almost no roasted malt character emerges in this wonderfully malty, medium-bodied brown ale. Pair with desserts such as cheesecake, fruit tarts and French vanilla ice cream.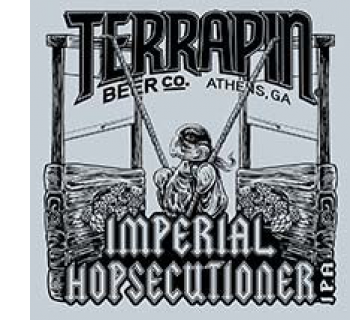 Imperial Hopsecutioner IPA
Terrapin Beer Company
Athens, Georgia
Double IPA, 9.8% ABV
Almost clear with just a hint of haze, the deep amber color and long-lasting off-white foam make this strong ale quite attractive. Look for moderate aromas originating from a range of U.S. hops that are reminiscent of citrus, pineapple and pine resin. The hefty malt bill also comes through on the nose with notes of caramel and toffee. A bit sweet for style, the beer's crystal malts and toasted malts are lightly balanced by tropical, resiny hop flavors. The big malt canvas could perhaps benefit from a bit more hop bitterness, and the beer finishes malty and boozy with a hint of alcohol spice and warmth. Pair this potent ale with gumbo, pad Thai or Indian butter chicken.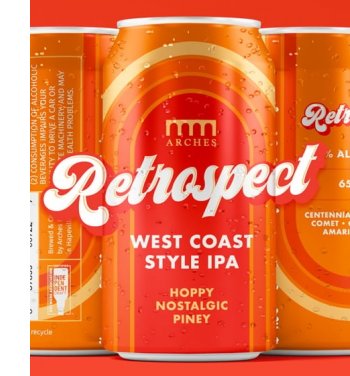 Retrospect IPA
Arches Brewing
Hapeville, Georgia
West Coast-Style IPA, 6.5% ABV
This ale pours with a deep amber color that falls on the dark end of the style's color spectrum. Brilliantly clear, the ale also boasts a substantial layer of tan foam. The nose picks up malt, caramel, toasted bread crust, light fruity esters and hop notes of citrus, pine resin and a hint of blood orange pith. On the tongue, malty, toffee-like notes appear up front, followed by earthy hop flavors and hints of pine bark. Hop bitterness seems mild for the style, but the beer comes across as quite approachable. One taster noticed a nuance of dark berries and pineapple in the ester profile. Pour this beer alongside turkey burgers with brown mustard or lemon pepper chicken wings.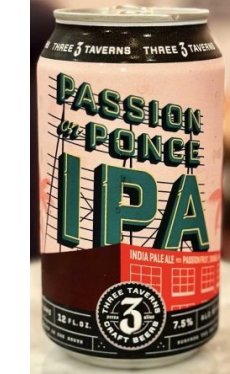 Passion on Ponce IPA
Three Taverns Craft Brewery
Decatur, Georgia
American IPA with Passion Fruit, Orange & Guava, 7.5% ABV
With a deep gold color and apricot hue, this fruited IPA pours with a fluffy off-white head and almost perfect clarity. Expect aroma notes of rich passion fruit along with some orange hints and an earthy, tropical fruit juice character. A touch of hoppy pine resin notes comes through in the background. The flavors seem more balanced than the fruity nose, with citrusy American hops peeking through the fruit canvas. On the palate, a light malt character transitions quickly into a mélange of orange pith, tart passion fruit and earthy guava. The beer finishes dry with a light/medium body and a tasty bitter hop/fruit nuance that lingers on the back of the tongue in a welcoming way. Drink this beer with a plate of Caribbean grilled shrimp or jerk chicken with grilled pineapple.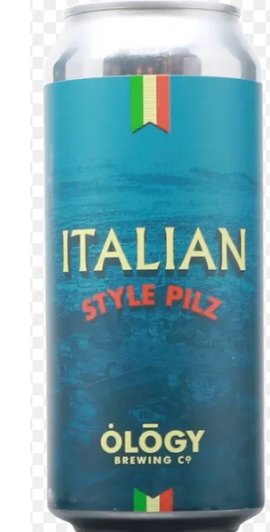 Italian-Style Pilz
Ology Brewing Company
Tallahassee, Florida
Italian-Style Pilsner, 5.0% ABV
Expecting a crystal-clear, crisp pilsner? Think again. Ology's take on the style pours with a gold/orange hue and appropriate white foam, but the lager showcases an unexpected haze. Aromas come through that make the beer seem more like a hop-forward hazy pale ale with tropical fruit notes. There's pilsner malt in the smell, along with significant New World hop character. On the palate, the beer again comes across like a hazy India Pale Lager with earthy hops, mineral-rich water and tropical fruit notes similar to light papaya. The beer finishes with a chalky dryness and pleasing hop nuance. Overall, this selection is delicious and enjoyable, even if it doesn't match the Italian pilsner style guidelines to a tee. White pizza or raw oysters would make a beautiful match for this lager.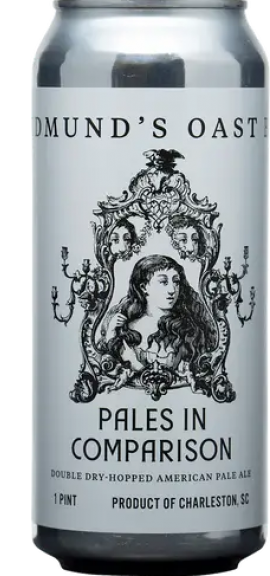 Pales in Comparison
Edmund's Oast Brewing
Charleston, South Carolina
Double Dry-Hopped Hazy Pale Ale, 5.0% ABV
The beer pours with a golden color, moderate haze and a light layer of off-white bubbles. Aroma notes include green tea, jasmine, Mandarin oranges, kiwi fruit, light malt and cereal grains. Upon taking a sip, the palate registers many of the same aroma characteristics. There are also hints of buttery cashews and light, fruity hop flavor notes. The ale finishes dry with mild hop bitterness and a tropical citrus nuance. This pale ale's malt profile produces an appealing, refreshing, light body and character. The cereal grains help create the haze and perhaps somewhat mute the malt and hop complexity. The dry nature of this beer makes for a smart pairing with gyoza potstickers or shrimp with lobster sauce.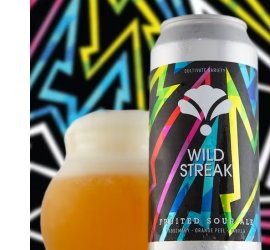 Wild Streak
Bearded Iris Brewing
Nashville, Tennessee
Sour Ale with Rosemary, Orange Peel & Vanilla, 5.1% ABV
A golden tone, white foam and slight haze highlight the appearance of this complex sour ale. Rosemary and other herb notes dominate the aroma profile, with peppercorns, crisp lactic acid, passion fruit, citrus peel, lemon and cucumber nuances emerging to enhance the overall flavor canvas. Expect a light body and crisp, refreshing, fruity, dry finish that continues to showcase the rosemary/herbal character after swallowing. The beer seems reminiscent of a dry, lightly acidic, refreshing white wine. Good pairings would include green olives, linguine with clam sauce or oven-roasted potatoes.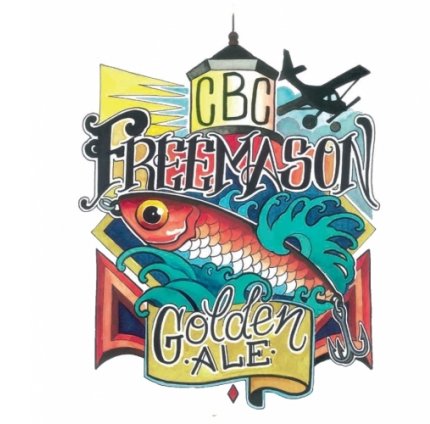 Freemason
Chandeleur Island Brewing Company
Gulfport, Mississippi
Golden Ale, 5.0% ABV
With a golden tone, nice layer of white foam and attractive clarity, this quaffable golden ale serves up mild malt aromas and flavors of lightly sweet bread along with some cereal notes from additions of wheat and corn. The light body comes across as soft and lightly creamy with a hint of malt sweetness in the finish, balanced by a touch of citrusy American hop flavor and mild bitterness. Fruity esters are restrained, and the ale could almost pass for a lager, due to the clean nature of the mouthfeel and finish. This classic "beer-flavored-beer" shines with subtle complexity and good technical merit. In the spirit of the Gulf Coast, this beer would pair perfectly with a grouper sandwich and fries.
Published Originally in: