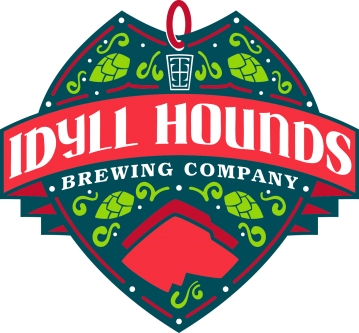 By Kerri Allen
Jack-of-all-trades stands out as a great moniker and job description for folks who make craft beer, and brewer Rachel Breite labels herself as exactly this. Rachel has been the brewer for Idyll Hounds Brewing Company in Santa Rosa Beach, Florida, since December 2022. Before landing at Idyll Hounds, she started as head brewer for The Brew Pub (Ye Olde Brothers' Brewery in Navarre, Florida). She moved from there to 3rd Planet Brewing in Niceville, Florida, before settling in at Idyll Hounds.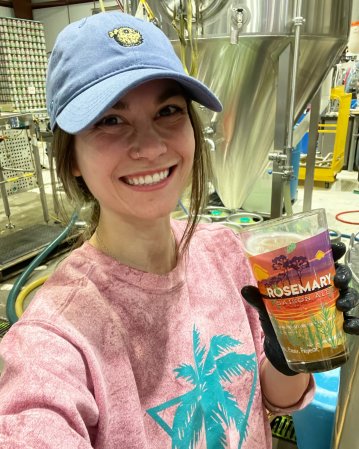 Science is science, right? Rachel reminisces, "I got my start in craft beer in a less traditional route. My background is in Marine Biology, and I worked as a fisheries biologist prior to taking on the craft beer industry. I was in my mid-twenties at the time and was working as a bartender for a local craft brew pub in addition to laboring in my science field. I had a passion for the craft of beer and found myself in the back brewery more and more often, with questions about the process and styles. I really soaked up every bit of knowledge I could about beer from grain to glass. The owners noted my interest and appreciated my background in hard science, so I jumped at the opportunity when they asked me if I would be interested in brewing for them. I worked hard, studied at home a lot, and was fortunate to be surrounded by some amazing brewers in my community who supported me and helped me grow into the professional I am today. Now I am fortunate enough to say that I have been brewing professionally for just over five years."

Is science more enjoyable when you can share and drink the product of your labors? When asked what she loves most about being a part of a brewery, Rachel discusses her love for the amalgamation of art and science. She explains, "I think that it's incredible to be able to understand the science going on behind the brewing, fermenting, and cellaring processes; and to then be able to manipulate different variables to create the beer that you want. As much as it's a science, I believe there's an art to it too. You can hone in on specific flavor and aroma profiles by understanding the science and ingredients and how they interact. This allows brewers to craft the beer art of their dreams. Plus, getting to share my hard work and passion in a glass with others is just a really special feeling."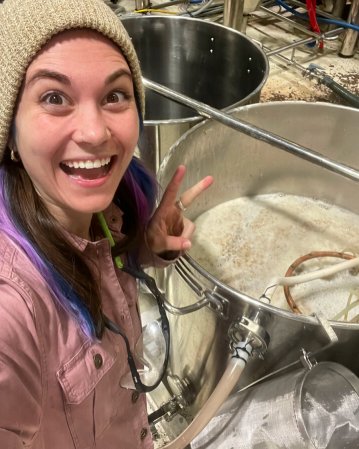 Who is 5'1" and totally badass? That would be Rachel Breite. Some height-challenged people complain about not being able to reach the top cabinets in their kitchen. Try hauling a 50-pound bag of grain or changing bulky fittings on a brew tank. When asked about her biggest brewing challenge, Rachel quips, "My stature is probably an obvious challenge; at 5'1", I have to use ladders and think smarter and not harder for many tasks around the brewery. I'm proud to say that I may be small, but I work hard, am strong, and can usually do almost any task solo. However, there is no use in being prideful, and there's nothing wrong with asking for help. My coworkers are always quick to jump in."

On a more serious note, Rachel mentions that self-doubt has been a difficult challenge. Her busy mind constantly makes her question if she is doing her best. She relates, "Despite being incredibly passionate about beer, regarding everything from the raw ingredients to the brewing and fermentation processes to the history and differentiation between global styles, I have asked myself more than once if I am doing enough. Am I good enough? Is my craft enough? I think it's easy to look around at fellow brewers and other breweries around the country and the world and compare yourself to them."

Rachel says she is overcoming this self-doubt and becoming more confident in her craft. Her secret, which she finds quite fulfilling, revolves around research. "I have found that as long as you're crafting the beer that you want and staying true to yourself, nothing can touch that," she says. "Do the research, know your styles, listen to the science, and you can brew whatever your heart desires. Yes, I can do it. Yes, I'm good enough."

Rachel enjoys being creative and working with various ingredients; botanicals have caught her attention recently. "It's incredible to be able to nail a beer that you crafted in your head - to see it and enjoy it in person and share it with people that you care about and know will appreciate your hard work," she notes.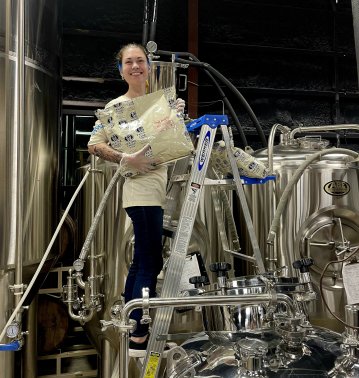 When asked why women and minorities are vital to this industry, Rachel stresses the importance of everyone having an equal platform to share their stories and passion. "In doing so, we create greater representation within the brewing community," she says. "I truly believe that everyone has a unique vision and a different way of looking at the world and that this carries over into their craft - whatever that may be. In the case of beer, women and minorities bring different visions, different creativity, and different approaches to the industry. This helps to not only diversify the workforce, but it also diversifies craft beer as a whole."

As far as attracting more women and minorities to the beer industry, Rachel observes, "We need to practice inclusion by opening doors for others within our industry and creating safe and diverse industry spaces ranging from production to sales and marketing."

As a BJCP judge, Rachel enjoyed judging the Best Florida Beer competition this year. She also recently participated in the Dark Embrace Invitational Beer Festival in Tampa which she notes was an "incredible" event. Rachel also acts as the Pink Boots Society Panhandle representative for Florida.